---
!!! Check out the NEW citizens group: http://marshfieldaction.com/ !!!
Mugwump.. Party - humble beginnings......
Davey Crockett.. good lesson learned......
11 No Knows.. of the local marxist's school system
Letter to Benj. Rush from Thomas Jefferson.....
Town History by Bob Cheeseman...
Marshfield Town Charter...
Marshfield Veteran's Memorial...

---
Here are some recent Broadcasts as seen on the Marshfield.net FORUM

Easter Broadcast.. Cindy, oh Cindy,, Cindy don't let me down...
Ma Jongg and her most Sacred, Throbbing Heart....
Plushypuss and the Seniors Centaur in retreat....
Mutha Esther Bigglesworth, Pastress of the new Government Church....
Daisy @ Town Hall..
Class of 42 or 'Extra Class' in Marshfield..
An Elder's Prayer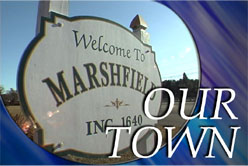 Look for local TV access programs like Jim Cippullo and his quests on Wednesday nights @ 7pm...
Call 837-4384 to go live with Jim...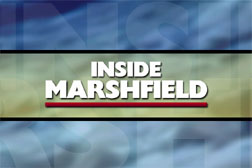 Catch Winslow Carver, Sonny Oxner and their guests on local topics,
Sometimes even 'Parkis in the Morn' shows up.... Thursdays at 8pm...
Again, call them LIVE @ 837-4384

Local Internet Marshfield FORUM << Click here
and jump in...Some use real names, some use 'handles',
for obvious reasons.. You get to have YOUR say and
nobody can take it away from you... It probably registers more weight when from a real name but you can also get the 'point' across with a keyhole name... My My!, WE are big brother..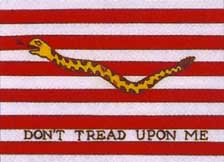 This standard has overtones of a day gone by
when things were being done by The People.
Now you can re-live those tough-wild days
right from your living room with the power
of your PC.. ( The IBM kind )
Official Meetings: @ Town hall on Monday nights and annual Town Meetings... We would like to see the Marshfield school students be able to attend these meetings as a prelude to their lifelong experience with government. Since the leftist suction has been neutralized this year, we urge you to exercise your Constitutional Rights ( unabridged ) in order to keep 'them' at bay...
Unofficial MTA meetings are where you find or start them.. No one can take them away...
DUES: Your assessor's office tax bill is your yearly dues in the MTA...
( via the treasures office ), thence to wherever you say.
BY-LAWS: Town of Marshfield Charter... Town by-laws.. Planning-Regs.. Zoning-by-laws and whatever else you'd like to be bound by.
CONTROLLING INTERESTS: YOU the rate payer...
WHO: Every registered voter in the town. Not registered? Well, you pay anyway only without benefit of your own representation..

Inputs-Ideas appreciated... send to www.marshfield.net/Forum
links: http://www.cagw.org/ http://www.massnews.com/
* commentary: We are living in GOOD times and all is pretty nice compared to what our ancestors had to endure to get us here. It is always time to wake up and pay attention and it is for some of us now to follow our light. We do not want to waste our time and resources pointing the fingers and demanding recompense, instead we want to identify our weak spots and vulnerabilities, plan for the future with a realistic view and STOP the runaway spending that is coming back to break us. There is still time..