This site has been awarded the ANTARCTIC SERVICE Medal




Welcome to:
Puckered Pete's
Antarctic Newseum

The Penguins are heavy and making the scene. These pages are dedicated to the Puckered Penguins of the United States Navy Aviation Squadron VX6. late of the Antarctic and to all of the OAEs who pioneered the opening of Mother Earth's last unknown Continent....
What is an OAE? by JOC Jungle Jim O'Leary, USN, ret.
Cyber Skipper - Meet our CO Capt. Buz Dryfoose
Cyber XO - Cdr. Billy Penguin
VX-6 throughout the years.....Noel Gillespie
VX-6 Roots in 'Operation High Jump'
OAEA's - 'Old Antarctic Explorers' assn.

Save the Herks... Ongoing discussion and effort

Send Uploads - Comments - Stories to: vze43pw7 (AT) verizon.net
Memorial to our fallen Deep Freeze Brothers




Here are some pages of Antarctic Lore.. Enjoy...
'Operation Deep Freeze' - U.S. Navy - 1954-1999



More Buz Sawyer adventures here...
Some background of Buz Sawyer as created by Roy Crane
Update concerning the 'Russian' passenger





Includes VX6 Airdales-Marines-Blackshoes-SeaBees-Coasties and all who love the penguin...



Newseum Archives... ( real stuff )

Sanitation in the early days by "Curly" Olds
Nuts and Bolts Early difficulties by "Curly" Olds
Coastys in Deep Freeze starting with Operation HighJump
Scott Polar Reaearch Institute commendation..Brian Shoemaker
Byrdcloth Parka - History and development by Buz Dryfoose
Polar Grid Navigation.. an explanation and overview by Bob Nyden
Aspects of Aviation in Antarctica - Jungle Jim O'Leary
Operation High Jump... Noel Gillespie
Amazing man .....our most senior OAE
Time Line .. RD and the pace makers
Wintering Over Ice stories..... 'Over'
A Toast from the flying class of 63
KC4USV Radio Station, 'Over', all over.
RNZAF Wigram Station..Farrell Whitney
Pensacola VX6 aircraft ...... Jim O'Connell
Max Conrad Antarctic flyover.. Bill Ace
The Reading Room, Whitney and the out-housers.
Arctic Ice Island T3 and C-130 #320.. Art Herr
Skippers debriefing in the ready room.. Capt. Morris
Setting the record straight.. Noel Gillespie, our ZL OAE
Baby Its Cold outside.. Wilsheduit? A new age HMO saga



Flight Crews of yester-year... ( more real stuff )

LennieB... goes to Byrd Station
Parachute Jumpers of VX-6.... Almost, by Buz Dryfoose
Antarctic Sea Story by Rafael (Ralph the Mexican) Melendez
Sopwith Camel in VX6......Buz Dryfoose
Ode to the R4D - Goonie Birds....Billy Ace
Six Minute flight - Dynomite!!.. another Buz job
Cdr. Jim Waldron's Scrap Book
Charlene The Ice Taxi
Otters UC-1...Aircraft in a box
Helos RotorHeads of MacTown
R4D 221 Christchurch Det-B now @ Ferrymead
R4D Que Sera Sera, first to the South Pole
R4D Marine Corps ( VX6 ) version Buz
P2V 439 In memorium from Wilkes Station
R7V 644 The Superest Connie
R7V 624 The Survived Connie
C130 320 via Puenta Arenas, Chile, Tom Dunn
C130 318 Aussie-Pole-Byrd-McMurdo, DFSoupy
C130 917...The final flight of 917 as seen at the Pole



Savored Ice Stories of a bygone era..
( even more real stuff but with a twist! )

No More Skua.. No more...... Joe Hawkins
Ghost RTTY messages from Carl Disch as told by Billy Ace ( spooky )
Old Moe - For medicinal purposes only...
The 3000 pound SeaBee...Buz...
The Radio Watch...by Billy-Ace
HeloBrew....Executive decisions... Kool Karl....
Getting Stuffed... A renamed, fairly true story of same...Billy Ace...
Skippers Reflections....Tales of a 'shrinking' Antarctic.
As told by Buz Dryfoose, our 'Cyberspace Ice Skipper'
Corpsman - Corpsman, "Save my Medals...!!.."
They called the wind... Herbie???
Yaks attack McMurdo Runway...help is on the way...Mr. Billy
Penguin tracks on ice... Hey Mort, ave ya seen me penguin?
Rock Talk James O'Connell Geological Society..
Remembering way back, reflections of OAEs
Scuttlebutt ,other truths and yarns by the penguins
Hercs vs 141s.. More ringing truisms..
Real Penguin 'Pro' story.. Vice Adm Viktor Tallin..
Dark and Stormy night, Billy Ace Penguin Baker..
Strictly Routine Al Lishness ( needs midi )
Retired Pete fiasco..
Goober Beer on Ice.. The Tang for lunch Bunch...
Mail from one of Pete's kids..
Blackshoe connection, Dave Riley..
Archibald by Max Hitch ( rip )..
VX6 Battery Additive..
R4D Cannonball Flying Machine, Al Lishness..
How I got to VX6 and Rain Barrels, Dick Andersen..
Pilot VX6 Enlisted Pilot heritage, Ray Berger..
VX6end March 99 news piece in local fish wrapper.


Pete's Picture Review..
Sam and the Huskys..Original Antarctic Comic
Last Pete on the Ice
Racer on the hill
SP-90 Antarctic license Plate
Last VX6 C-130 off the ice
OAE's gather round 321 at Pt. Mugu 3-99
In-Ground pool at McMurdo



Ice Links:

Task Force 43, 'SP-90' auto plates are available for $15.00 from:
Ron May
6897 Phillips Pkwy N.
Jacksonville, Fl. 32256


Cdr. Jim Waldron has prepared a CD containing his thirty chapter book entitled,
"The Flight of the Puckered Penguins," plus over 150 color photograph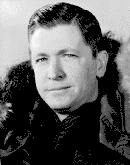 s. The book and the photos detail Cdr. Waldron's flying experiences during his sixteen months on the Antarctic Continent.
Full details are on his page, Jim Waldron's Scrap Book


Glacier Society U.S.C.G. Ice Breaker restoration project...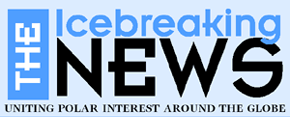 Captain Morris' literary pages...
Billy-Ace Penguin Baker, RMC, USN Ret. web pages...
Bill Spindlers Antarctic Pages...
Ethan Dicks Penguin Central Pages...
Christchurch, N.Z. Airport




WTFO ?